Variety Music is an Award Winning DJ Entertainment Company with over 24 years of experience specializing in Weddings. Variety Music has  a reputation for excellence, and will ensure that your Wedding day will be a great success.
Variety's DJ's, MC's & Live Musicians are experienced with all types of Music from every era and will personally tailor the music and entertainment to your affair.
Your Wedding is a "once in a lifetime celebration" and Variety Music will guarantee that it turns out exciting, memorable, and exactly the way you envisioned it! 
Variety Music's staff will meet with you to discuss every aspect of your Wedding day so that everything turns out perfect. Our DJ's and Entertainers will have you & your guests dancing all night, and raving about the affair for years to come!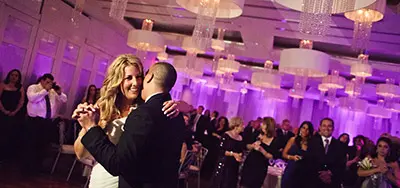 Some of our Awards include: